Social Media Optimization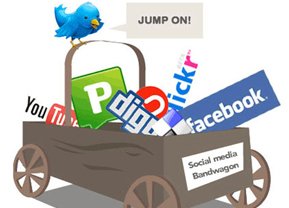 Sometimes it is seen that the websites fail to catch attention of the visitors even after being designed and developed in a proper manner. This might make you depressed but your quest for attracting traffic to your websites ends here!

DigiUncle provides social media optimization service in India that paves the way to your success by improving visibility of your website and attracting traffic towards it through multiple channels. We extend social media optimization (SMO) services in a fair manner. As a social media marketing company we give exposure to your website and help you in establishing huge user network and share their views and opinions through different medias like viral videos, blogs, social networks, RSS feeds, and third-party applications or widgets. Our social media optimization services help you present your website in the most effective manner to your target customers.
A well executed and properly planned SMO will increase the conversion of visitors into customers.
Creating inbound links on the Website offers better connectivity and quickly spreads the awareness about your business on the web.
Social media marketing makes bookmarking and tagging your content simple.
SMO helps in generating huge website traffic through promotion of your business.
A large number of people visit social media sites like Facebook, Twitter, YouTube, etc. Introducing your business through all these sites can help you build a good image for your brand.
People visit the social websites for fun and leisure. So you can discuss your business in an informal manner with the visitors and tempt them to respond.
Communicating with your customers in a personal manner through social media will make them feel more comfortable and they would try to understand you actually want to convey.
Social media sites provide a good platform to know what your target customers want or what they feel about your company. You can take their comments to make further improvements.
Featuring your business through our social media optimization services would capture the attention of your targeted visitors and you can then feel a tremendous rise in your profit graph. Our effective social media optimization techniques spread awareness about your business on the web and entice visitors to browse through the different products/services that you offer.