Pay Per Click Management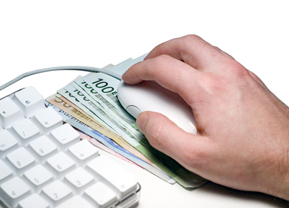 One of the easiest and simplest ways to popularize your online business website is pay per click (PPC). PPC is a phenomenon that is complimentary to internet marketing since search engine marketing (SEM) promotes websites by increasing their visibility in search engine result pages (SERPs) through the use of PPC. It draws more traffic to your website and at the same time assures higher ROI to your customers on regular basis.

At DigiUncle, a professional Pay Per Click Advertising Company, we provide tailored PPC management services to our clients for the major search engines like Google, Yahoo, MSN, Bing, etc thus instantly optimizing your sites for targeted visitors.
Making sure the site can be indexed in the search engines.
Finding the most relevant and popular key terms and phrases for the site and its products.
Using those key phrases on the site in a way that will generate and convert traffic.
The best thing about Pay per advertising is that you have to pay only for the clicks you are going to receive!
With our pay-per-click management services, you can get any amount of traffic and first page search engine exposure. We design our bidding strategies in such a way that you get maximum number of clicks converted into sales. This can prove to be less expensive than any other media of advertising. The quality services of our highly qualified and experienced PPC professionals will increase your revenue while decreasing your advertising overheads. We can set your spending limits too, and can change them as per your instructions. Our keyword and research analysis are sure to produce desired outcome for you.