Customer Relationship Management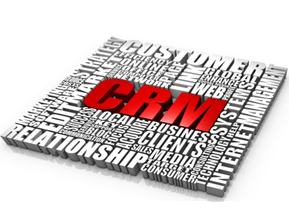 DigiUncle practices the art of maintaining good customer relations. We know how invaluable each customer is to a business and hence the importance of managing outstanding associations with them. DigiUncle CRM solution will ensure that you retain and sustain customer satisfaction. It will allow you with the tools and the techniques to maintain a range of CRM execution issues in areas like customer retention, sales lead management, promotional and business campaign management and plan strategies to raise revenue, efficiency and customer satisfaction.

DigiUncle has the capabilities to design a CRM solution employing Microsoft technologies to customize as per the requirements of your enterprise. We also attain domain expertise in customizing and implementation of Microsoft CRM as per your enterprise requirement.
Designing a customized CRM Solution for your enterprise
Implementing open source CRM for your enterprise
Deploying Microsoft CRM
Our solution will help you reduce your total cost of ownership (TCO) and improve the productivity standards and thus help you improve your ROI on your CRM investments.

Contact us now to discuss how DigiUncle Private Limited can help you finding the right CRM solution for your enterprise
DigiUncle has developed a unique Project Management Solutions to manage multiple and complex projects that is simple and easy to use. The system manages complex process in a very user friendly manner and is completely web based system for use on any web browser of your choice. This tool is specifically very suitable to construction and real estate projects. The business processes build into the tool are result of our customers feedback and based on real time challenges faced in day to day operations.