Education API Solutions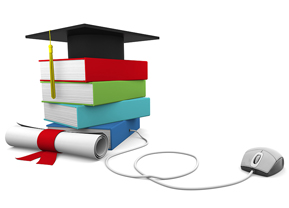 At DigiUncle, we provide an online education portal that helps the students in preparing for various entrance examination. It is a nation self wide platform that gives the students a chance self-assessment. Our education API is an online assessment and practice platform is helping student to perform better. It is one of the first and fastest growing assessment portals that integrate technology with education to maximize the scope of improvement.

We are providing India's fastest growing online assessment and test preparation portal. Through our education API students can prepare for the entrance examinations of MBA (CAT, MAT, GMAT), Engineering (IIT-JEE, AIEEE, GATE), Medical (BHU, PMT, AFMC, AIIMS, AIPMT), Professional (CLAT, B.Ed, NTSE, CACPT), Employment (IAS, Bank PO, Railways, UGC-NET) etc. Our online education API provides a unique and standard learning experience. The content is developed and periodically updated by subject experts with years of experience in teaching and content development with an ability to read young's mind. The entire subject matter is relevant according to the revised syllabus to keep the knowledge of the students fresh and updated. Thus we helps the students in removing their 'exam phobia' and preparing them to face and excel in whatever exam they attempt.

Not just students but also the faculties/educational institutes can be benefited through online education API of DigiUncle. We provide one of the first and fastest growing online education and assessment portal that integrates technology with education. The best part is that detailed and easy solutions are given along with every question that clear all the doubts of the students.