OUR PRODUCTS
NBFC Software Solutions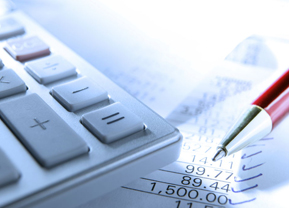 DigiUncle is one of the leading NBFC software providers in India. Our comprehensive software applications designed for NBFC and Micro-finance companies have been developed from scratch to cover the entire working of a Company/Firm involved in Hire Purchase and related Business.
Today people have understood clearly that long term investments in FD, RD or MIS is the first step towards a strong and peaceful future. Naturally the need of cost effective and efficient applications like MIS software or Recurring billing software has emerged highly.
When many software development companies are thrashing about to develop such RD or MIS software, the experienced NBFC software development team of DigiUncle has already designed and developed several unique and highly useful applications like Fixed Deposit Software, MIS software etc. depending on the requirements of such companies. Our main focus is on the management and control of the business along with a transparent account management system. The secret that made everything possible so easily it the roots of our Core Development team in the finance industry and an experience of over 2 years.
DigiUncle has come up with web based Loan Management Software (LMS) used for loan processing, loan underwriting, loan compliance, and loan file retention and Fixed Deposit Management Software for the NBFC companies. Both our LMS and RD Software allow users to easily generate a Paperless Reports and share it with anyone in the world through the online medium.
LMS is a great compliment to any loan origination software that you currently use. The Lending Module supports the requirements of various kinds of Retail and Corporate loans such as auto loan, personal loan, home loan, education loan, dealer funding. The product covers the entire life cycle of a loan transaction right from product definition, application processing and documentation, billing and accruals, processing of post dated instruments to rescheduling, foreclosure, and termination. DigiUncle provides hosted document management solutions for mortgage companies, loan processing companies, and banks.
Vehicle Finance Company
Loan against Property
Loan against Gold
Micro Finance companies
Bank Channel Partner
LMS that is designed to handle Lifecycle of a loan post origination until termination. LMS assists banks and finance companies in serving the approved loans, disbursals, accruals, billing, repayments, non performing assets tracking, provisioning, re-pricing, termination handling, document tracking and insurance tracking. LMS also supports the requirements of Leasing, Hire Purchase, Consumer Finance, Housing Finance business and Heavy Vehicle finance.

It is a highly parameterized module that assists banks and finance companies introducing new product offers and tailors made schemes. Thereby, reducing bank's time-to-market and automate processes so as to provide a distinguished factor to the new offers and schemes within the retail loan space. The module also has a full-fledged application processing system to meet the needs of high volume businesses. Its modular design facilitates rapid deployment. It also enables tailor-made to requirements implementation with scalability and ramp-up options.

NBFC Software creates automated processes for receiving documents from all parties involved in the processing of any mortgage loan file. Loan Management Software automates the digital conversion and indexing of loan file documents. Users with permissions can annotate, re-assign, or modify (rotate, re-order, delete, extract, compile) documents directly within the software. LMS maintains an event log file, which includes accessing a mortgage loan file, modifying mortgage data, accessing of mortgage documents, modifying mortgage documents, receipt of mortgage documents, sending mortgage documents, and more.
User Friendly & Powerful
Accurate Partial Payment Calculation/Tracking
Easy Loan Payment Postings
Charges/Collects Late Fees
Charges/Collects Miscellaneous Fees
Important Reports:
Accounting Detail / Summary Report
Late Notices
Delinquency Report
Payment Coupons or Monthly Statements
Loan Payment History
Miscellaneous Charges / Fees Report
Account Reference Listing
Other Reports etc.