Business Process Automation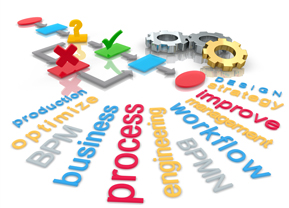 A key requirement in today's business environment is the ability to communicate more effectively, both internally with your employees and with your external trading partners and customers.

An Intranet is a private - internal - business network that enables your employees to share information, collaborate, and improve communications.

An Extranet enables your business to communicate and collaborate more effectively with selected business partners, suppliers and customers. An Extranet can play an important role in enhancing business relationships and improving supply chain management.
Information Management - delivering information and business news as directories and web documents
Document Management - viewing, printing and working collaboratively on office documents
Workflow - automating a range of administrative processes
Knowledge Management – Managing knowledge resources organization wide
Alerts & Notification – A number of alert and notifications such as virus alert etc
DigiUncle team has vast experience in Designing, Development and Deployment of Intranet and Extranet systems which are best suitable for small and medium size enterprises. Our secure intranet/extranet solutions will enable collaborative working for operational excellence and thus increasing overall productivity of the organization.