Mobile Recharge API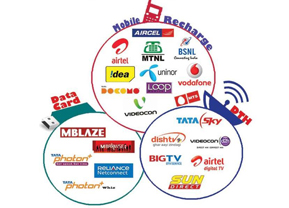 With the user base for telecom subscribers growing considerably online mobile recharge is becoming a popular concept day-by-day. Owing to busy working schedules and lack of time online recharging has proven to be a boon for the mobile/DTH users. To take the advantage of this growing business we provide recharge API service to our agents/distributors/state partners. Ours is one of the best mobile/DTH recharge API solutions available in the present day recharging solutions arena.

At DigiUncle, we provide automatic recharge solutions for any kind of prepaid mobile and DTH recharge. Mobile recharge API and DTH recharge API facilitates instant recharge prepaid mobiles/DTH services. We provide for single SIM recharge software which is innovatory in mobile industry. It reduces your operative cost and removes hassles of buying and maintaining multiple mobile phones and also maintaining balance from different operators. Our software helps you to simplify all your recharge efforts. This automatic mobile recharge system and automatic DTH recharge system can also be customized and integrated with website. Our API integration provides an easy, efficient and flexible option to integrate with your website / application, facilitating auto-generated SMS text messages to be delivered to the intended recipient's mobile phones.
Easy recharge facility is available for entire India.
Our recharge service covers nearly all major service providers of Mobile/DTH/Data Card.
We offer a strong backend support through our flawless services.
No need of huge investment to start online recharges service.
We offer simple and quick mobile recharge facility for major cellular services like Aircel, BSNL, Idea, Reliance GSM, Reliance CDMA, Virgin, Vodafone, MTS, TATA Indicom and TATA DOCOMO. DTH recharge service is provided by us in respect of service providers like Dish TV, Reliance Big TV, Sun TV, Videocon D2H, Sun Direct and Tata Sky. While our Data card service covers the major players like Aircel, BSNL, Idea, MTS, Reliance and Tata.