Mobile Apps Development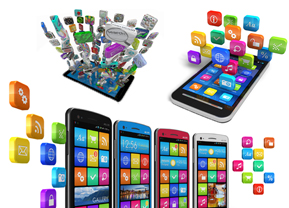 DigiUncle proffers you with a wonderful opportunity to have customized mobile apps for your business. This will assist you in meeting the special needs of your patrons well than anybody else can meet in the market.
As long-time connoisseurs in the IT industry, we offer some of the most appreciated mobile application development services to our clients. With a dominant assemblage of the best intellectual minds of the industry, we aim at delivering your apps that gel well with your specific needs and demands.

The knowledgeable team at DigiUncle pleasurably boasts of having comprehensive capability and proficiency in developing extremely interactive mobile applications across diverse industry verticals and in varied platforms.

We provide mobile application development services in the following platforms:
iPhone App Development
iPad App Development
Android App Development
It can be asserted with conviction that our mobile application development services will prove to be highly useful in creating a larger audience base, and will provide you the maximum ROI for your investment. Our ultimate aim is to design and develop mobile apps that match your concept and cater to your requirements in an immaculate style.
We have more than one answer to it.
DigiUncle has a dedicated team of experts who are trained with using latest technologies in mobile app development area
We design ingenious and bespoke mobile apps that break through the ordinary
We have several years of IT experience with a strong foothold in the mobile apps development arena
We austerely modernize the tools and technologies to make you stand out from the rest with clearly distinctive mobile apps for your customers
Every single app developed by us outshines the industry benchmarks with completely peerless quality
We inventively turn your imagination into a reality with the support of our dexterous team of Mobile App Developers
So sway your potential customers and amplify your business's growth with your custom-built mobile apps. It is the ripe time to unlock new revenue streams with our Mobile Apps Development services.